The Best Retail Conferences You Must Attend in 2021-2022
UPDATE: Due to COVID-19 some of the conferences listed here have been canceled or moved online. We have done our best to update each conference with its new location and date. 
As one of the most rapidly growing industries in the world, staying ahead of e-commerce trends is key to maintaining an edge over your competitors.
This is why e-commerce and retail conferences are something that you shouldn't miss.
Retail conferences not only become an avenue for you to hear motivational speeches, or improve your skills, they can also be a gateway for you to expand your network resources.
However, with many companies launching retail conferences it is hard to cut through the clutter and find the truly interesting conferences that you can get the most out of.
So our team has decided to make the hard task of choosing what conferences to attend, a bit easier and compiled a list of the top retail conferences you need to attend in 2021 and 2022.
But before that, here are some tips we curated especially for you to get the most out of the next conference.
How to Get the Most Out of a Retail Conference
1. See which Conferences are Relevant to Your Field
While every conference is information-filled, it might not be the information you need for your brand.
So, it's better to do some research beforehand and see which event fits your needs perfectly.
Don't forget to research any pre and post-conference sessions, so you know you're getting the best of what you came for.
Some of the things you should look at when you conduct your research:
The main speakers
List of partners
The venue
The organizers
Social media comments on the previous conference
After finding everything you need to know, it's time to get ready.
2. Be Prepared
Be sure to prepare your stuff such as chargers, power banks, laptop/tablet and anything that will be useful and will make your attendance at the conference comfortable.
Don't forget to bring as many business cards as you can too.  You never know, you might just bump into a future client and/or partner. When that time comes, it's best not to come empty-handed, don't you think?
3. Grow Your Network
As previously mentioned, attending conferences is more than just listening to speakers, it's a way to grow your network!
With this in mind, be sure to do the following:
Take a look at the conference LinkedIn group to find interesting people and schedule a meeting with them.

Don't be shy – introduce yourself to people

Listen to conversations around you and try to find one you can join and add valuable input

Ask the speaker relevant questions (this will spark a followup discussion with other attendees) 

When you get a business card, immediately add these people to LinkedIn and send a quick message 
If you feel like you need to sharpen your networking skills, we recommend you to read Never Eat Alone by Keith Perrazi: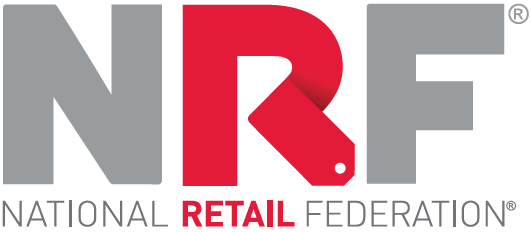 When: January 16 – 18, 2022
Where: New York City, New York.
Price: Retail Expo Pass is free while Full Conference Pass is somewhere between $1050 to $2800 depending on pass type, retailer/non-retailer status, and membership.  
About: Dubbed as one of the world's largest e-commerce conferences, Retail's Big Show is the ultimate marketplace for ideas and innovation. The conference is an avenue to create new relationships and learn new strategies from the biggest brands that set the pace of retail today.
When: September 21 – 22, 2022
Where: Online
Price: Free for Retailers, $799 for Vendors 
About: The eTail Virtual Summit & Expo will feature some of America's most successful retailers to give meaningful insights and plan retail strategies to spark growth in 2021 and beyond. This virtual summit is perfect for those looking to transform retail, enhance relationships and boost innovation. 
When: March 27 – 30, 2022
Where: Mandalay Bay, Las Vegas
Price: Grocery Shop Meetup:  Free (retailers and brands) or $1095 to $1595, depending on ticket type. Shoptalk Meetup for Woman: Free (retailers and brands) or $995 to $1395, depending on ticket type. Shoptalk Fall Meetup: depends on participation. 
About: Shoptalk is known as one of the best international e-commerce retail events. Shoptalk features speakers from global industry leaders including eBay, Walmart, Pinterest, Nordstrom, DHL, Barney's, Crate and Barrel, and of course Amazon.
Shoptalk's in-person event for 2021 was cancelled due to Covid-19 and replaced with three separate online events: Grocery Shop Spring Meetup, Shoptalk Meetup for Woman and Shoptalk Fall Meetup. The 2022 event is scheduled in person.
When: April 27 to 29, 2021
Where: Online
Price: Free
About: The 2021 Adobe Summit will focus on customer experiences as the driver of business growth and customer loyalty. It will feature success stories from the leading industry Experience Makers about how to stay ahead and competitive in this highly competitive digital world. The event will also feature ways and insights on how to increase loyalty base.
When: January 16 – 18, 2022
Where: New York City, New York
Price: Free (one pass per member company) or depends on membership 
About: NRFtech is designed for those of you who love to discover new technology that can improve your retail business. The focus of the organizers is to discuss new technological opportunities in the Retail industry and spark new ideas.
When: August 24-25, 2021 
Where: McCormick Place, Chicago, Illinois
Price: Available on Registration
About: RetailX is a great resource for e-retailers looking to gain an in-depth understanding of the integrated age of retail. The conference is focused on the changing consumer trends digital age of shipping and fulfilment, and eCommerce conversion optimization. 
Overall, the theme will be something around the future of retail tech. Brands can showcase their products and services, improve their relationships with customers, and create new alliances at this conference.
Retail Conferences in Europe
When: September 14 – 15, 2021
Where: Stockholm, Sweden
Price: £599 (retailers) £2400 (solution providers)
About: Savant eCommerce Stockholm is a one of a kind event with industry-leading speakers. During the event, top-level leading executives will tackle the latest topics that touch between data-based insights and digital commerce and how to operate in an increasingly competitive and complex digital world.
When: October 13 – 14, 2021
Where: NEC, Birmingham, UK
Price: Free
About: Internet Retailing Events take pride in bringing together head-turning speakers to discuss the latest when it comes to e-commerce trends, technology, and retail. If you're a multichannel retail professional, this event is for you.
When: 2022
Where: The Tower Hotel, London
Price: Starts at £799
About: Unleash the full potential of your brick and mortar store through the help of in-store experience leaders from Europe's most successful retailers. Stay ahead of the curb as you listen to them share practical strategies on the do's and don'ts in achieving the best ROI.
Please check the Future Stores website for updates on the 2021 conference 
When: May 20 – 21, 2021
Where: Virtual Event
Price: Free
About: FUTR is an annual event, bringing together brands and retailers in the Digital, Marketing, E-commerce, Retail, Innovation and Customer Experience spheres. The event focuses on "fresh thinking and progressive change in the future of retail, marketing and commerce" and hosts over 200 inspiring speakers from various industries and exhibitions featuring the latest technologies and solutions available.
Please check the FUTR website for updates on their 2021 conference venue 
When: September 28 – 30, 2021
Where: Rome Cavalieri Hotel, Italy
Price: Available on Registration.
About: The World Retail Congress brings together over 120 speakers including some of the brightest minds inside retail and out, including those from economics, academia, politics and NGOs.
The topics under discussion include today's consumers and ensuring that businesses change and innovate at the high velocity needed to thrive in the twenty-first century. The event provides an unrivalled high-level forum for retailers to learn, share knowledge, form meaningful relationships, and shape the future of global retail.
When: November 24 – 25, 2021
Where: London, UK
Price: Free
About: The Business Show can be a great event to attend if you are looking to start or expand your retail company in the UK. The event has about 200 speakers and 500 exhibitors, with hundreds of seminars and masterclasses to attend. There are workshops, networking events, and training sessions that will help you expand your industry knowledge and make as many contacts as possible.
You can also pitch your business to VCs in the Andel's Den and try your luck in capturing funding.
Retail Conferences in Asia

When: February 17 – 18, 2022  
Where: Tokyo, Japan
Price: Visit their website for more information
About: The eCommerce Fair Tokyo is the first ever B2B trade exhibition with an area of focus on eCommerce solutions in Japan. The fair will include a series of seminars where industry players get to share their own strategies, insights, and experience in the industry. E-commerce businesses that will be covered include marketing, delivery & logistics, customer service, and customer retention marketing, omnichannel retailing and more.
The 2021 conference was cancelled due to COVID 10. They are coming back with an in-person conference in 2022.
When: May 18 – 20, 2021
Where: Online
Price: Visit their website for a quotation 
About: Asia is a huge market and eTail knows it. It launched one of the most well knows conferences in Asia for retailers. The concept of the conference is similar to any other eTail conference but with a focus on the Asian market. If you interested in the Asian market, this conference should be high on your list.
Retail Conferences in Africa
When: September 21, 2021
Where:  Online
Price: Visit their website for more info 
About: Featuring more than 500 speakers, eCommerce Africa has become a crucial platform for business owners to discuss new trends as well as identify issues that hinder the growth of E-commerce.
Due to Covid-19, the in-person event in Cape Town, South Africa has been changed to an online virtual event.
Retail Conferences in Australia
When: April 11 – 15, 2022
Where: Gold Coast, Australia
Price: $594 to $997 (retailer) $2812 (provider/vendor)
About: With a tagline, "Helping you sell more online", this conference is a great avenue for business owners to learn new strategies from various industry leaders. The conference is also a great way to meet new people, learn about fellow retailers' challenges and exchange ideas.
When: July 21 – 22, 2021

Where: Online / Sydney, Australia 
Price: Visit their website for more info
About: The Online Retailer Conference & Expo is a  two-day event filled with the latest in e-commerce trends, tech innovation as well as retail solutions.
Check their website for updates on the 2021 conference.
Finally…
While there are hundreds of conferences available to attend to, you need to discern which is worthy of your time.
Why?
First of all, though there are some cheap and even free conferences, most of them are expensive.
So if you ever plan to attend a retail conference, be sure to set a budget. Bear in mind the lodging, meals, entertainment, and other important stuff.
Also, you want to make sure the conference you are attending to is relevant to your industry. After all, you don't want to spend money on anything that won't provide value.
Retail conferences are a great avenue for you to widen your network, learn new digital marketing strategies and become a better entrepreneur and business owner.
At the end of the day, it doesn't matter whether the conference is a big one or not.  Remember, it's all about applying what you have learned to your marketing strategies.
If you are looking for ways to promote your conference and/or business, why not try peer to peer marketing? We are biased, but hey, it works!
Frequently Asked Questions
Which retail conferences changed their date/venue due to COVID-19?
Due to the recent pandemic many conferences have either cancelled their event or changed their dates and venues. Our team is doing its best to update the list according to the recent changes. Check the updated version to find out the new dates and venues.
How to maximize your next retail conference?
Before attending just any retail conference, it is best to do research beforehand and to find the most relevant retail conference for your business. You can take a look at some of their pre or post-conference sessions to give you an idea of the type of conference you'll be signing up for. Then do yourself a huge favour and check out our list of the best retail conferences for 2020 to 2021.
What are the biggest retail conferences?
These are some of the biggest and most innovative retail conferences available to you and your team: Rakuten Optimism, National Retail Federation, and ShopTalk. To find out more about these conferences, as well as other amazing retail events, take a look at our full article.
References